Who We Are
Editor – Christian Eedes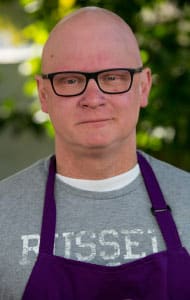 After graduating from Stellenbosch University with a BA Honours in philosophy, Eedes joined Wine magazine in 2000 and served as editor between May 2008 and December 2009. He has completed a wine evaluation course and a small-scale winemaking course under the auspices of the Department of Viticulture and Oenology at Stellenbosch University. His experience includes tasting for the Old Mutual Trophy Wine Show and Platter's South African Wine Guide in addition to various other local and international competitions.
Business Manager – Jax Lahoud
Jacqueline Lahoud has extensive media experience including being publisher of Getaway magazine and Show & Events Director at RamsayMedia. Now runs her own media business in Cape Town.
Investor – Derek Prout-Jones ("DPJ")
Derek Prout-Jones, better known as DPJ, is a chartered accountant, having completed his articles with Deloitte in 1989. He then joined Rand Merchant Bank where he spent the next 21 years working in the Special Projects Division, Corporate Finance and Private Equity. He also served as the Chief Financial Officer and as the Chief Investment Officer of RMB.
DPJ left the bank at the end of 2010 and joined his long-time friend and colleague, Michael Pfaff, in a small investment company, 4 Decades Capital, where they pursue a variety of mainly private investments. He has been involved with Winemag.co.za since 2015 providing financial and strategic support.
Disclosure: Port2Port and Wine Cellar are our preferred wine merchants. We receive a small commission on any wine bought from these companies via our site.